The Gardens
The gardens at Lee Ford will be open for pre booked visits during the spring and summer of 2024, the Lindsay-Fynn family have supported the National Garden Scheme charity for more than 60 years.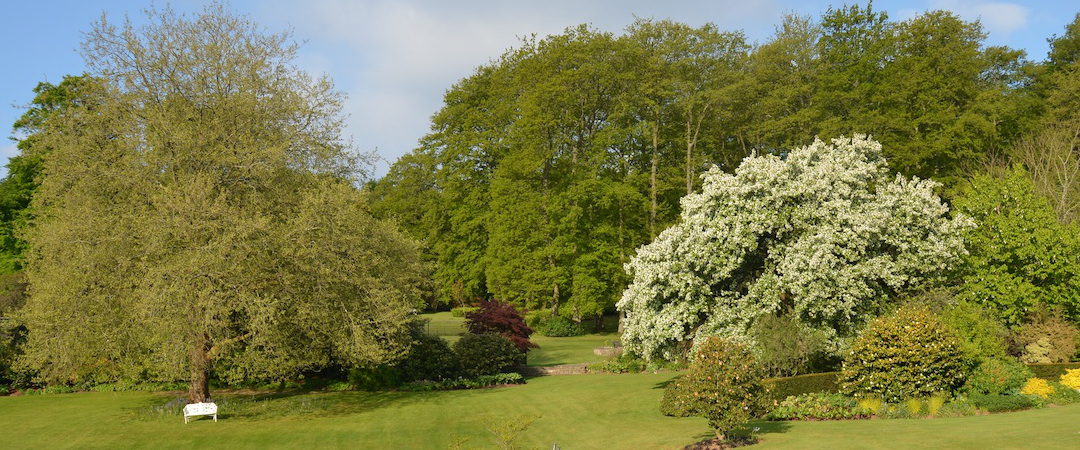 Lee Ford is a small country estate close to the sea near the picturesque town of Budleigh Salterton. The original Queen Anne farmhouse, at the rear of the current house and painted pink, was extended in the early 19th century with the addition of a three storey Georgian front. In the late 19th century the single storey Palladian wings and the six Tuscan pillars were added. The conservatory was built in 1990 and contains a collection of flowering pot plants and climbers. Lee Ford has been the home of the Lindsay-Fynn family for three generations since 1945.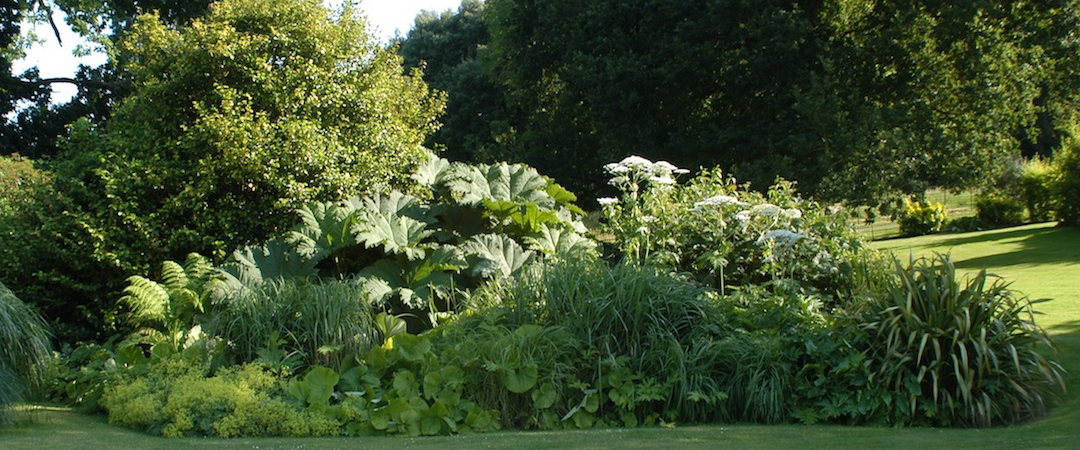 The ornamental gardens, extend to some 15 acres. The formal garden at the side of the house has sweeping curves and vistas leading the eye to the more distant woodlands. There is a large collection of plants – herbaceous, perennials and shrubs. The bog garden was created when an underground stream was discovered while earthmoving. Candelabra primulas, grasses, Gunneras and Australian tree ferns are all thriving in it. On the west wall of the walled garden overlooking the lawns is a pavilion in the Georgian style of Robert Adam. The path to the west of the wall garden leads to a peony collection and up steps to the woodland glades.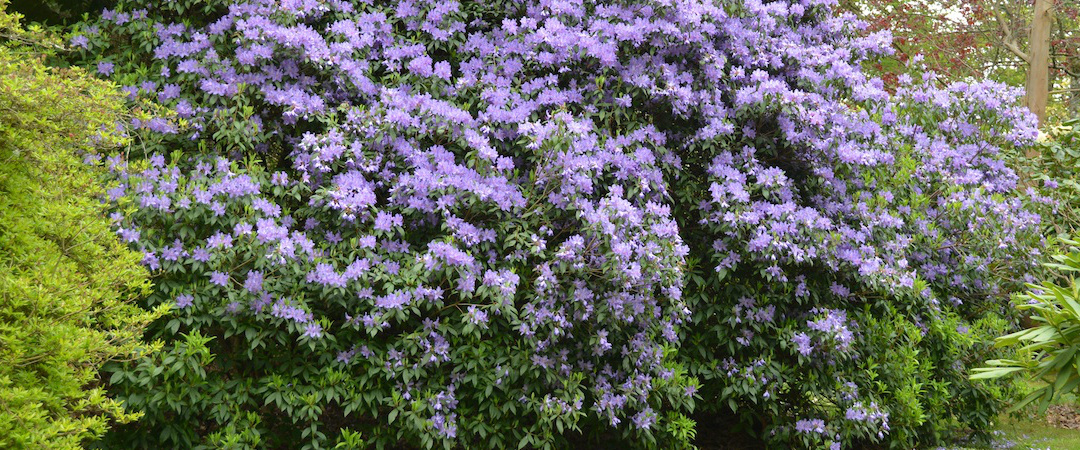 Vegetables, fruit and flowers for cutting are cultivated in the traditional walled garden. Two greenhouses within these walls are used for propagation and to grow pot plants for the conservatory and house. To the east you will find a herb garden, within a beech hedge growing mainly culinary herbs, a fruit cage, and a polytunnel for early vegetables.
The semi-cultivated woodland garden covers some 10 acres. It was begun in the 1950s by the late Sir Basil Lindsay-Fynn, inspired by the Savill Garden at Windsor. There are numerous grassy glades enclosed by rhododendrons, camellias, magnolias and azaleas. In the early spring they are carpeted with daffodils and primroses, and later with bluebells. While the woodland glades are at their peak of blooming from late April to early June, hydrangeas bloom throughout the summer.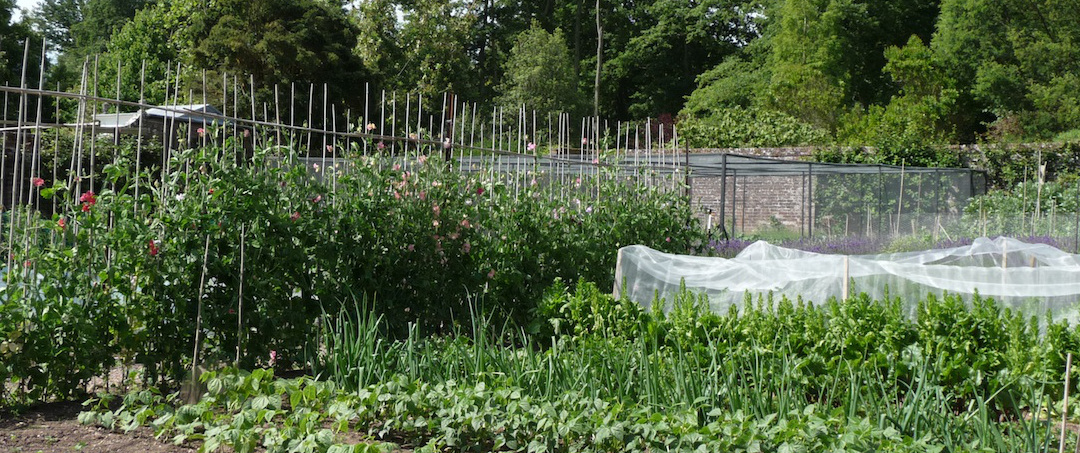 The Lindsay-Fynn family and staff look forward to welcoming you to this special garden of which they are all justly proud.